Capitalist Exploits is dedicated to finding asymmetric risk/reward investment opportunities.
Capitalist Exploits is the blog and creative outlet of money managers responsible for hundreds of millions in client capital. The mission is simple; to provide readers with an unfiltered version of reality that is sadly missing from the mainstream financial discourse. If you are easily offended, this is not the blog for you. If your identity is tied to a political party, this is not the blog for you. If you believe "the experts" are never wrong, this is not the blog for you.
If you wish to profit from the insane trajectory of the world, this is the blog for you. Jump on our free email list, trial our investment newsletter for just $1, or join our follow-along investing service.
We don't engage in the typical online marketing crap we all hate, so if you see anything you like around here, please share where you can to spread the word.
Capitalist Partners
It is always essential to know who is behind certain products and services lest you become conned or even tarnish your reputation by distributing fake products. Capitalist Partners is wholly owned by experts who provide valuable information that investors can rely on. The notable figures who own this program are:
MacIntosh has managed to create and build several multi-million dollar businesses. His main wins have been realized in deploying financial advisory services to family offices globally and distributing more than $30 million into a couple of venture capital opportunities. Before joining Capitalist Exploits, Chris had worked at Invesco Asset Management, Lehman Brothers, JPMChase, and Robert Flemings, where he had honed his skills as an investor.
Keech is a Vancouver-based financier whose educational background lies in mining engineering. He has worked on numerous global mining projects and was able to polish his skills in providing catalytic capital to teams in the mining and natural resource sector.
McFadden's expertise stems from his former career at Henry Ansbacher, where he managed funds for high-net-worth private clients. He was also in charge of a proprietary trading book for the famous Rand Merchant Bank (South Africa and Australia). The skills he gained from his former career enabled him to identify investment opportunities in extremely out-of-favor global themes and execute strategies to achieve asymmetric payoffs.
Kupperman is the face behind Praetorian Capital and Mongolia Growth Group. His expertise has helped investors earn more than $26 for every dollar invested, and he has helped many others take up global investment strategies in the current economy.
---
Products and Services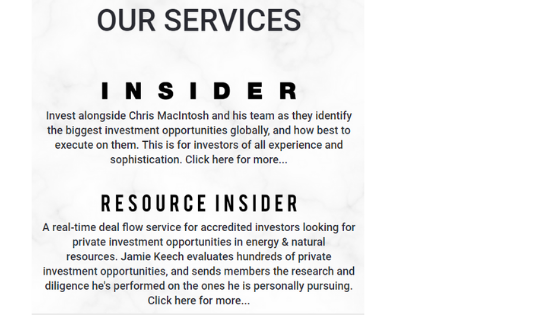 Having identified how you can earn through Capitalist Partners, it is time to find out what is contained in the products Capitalist Exploits wants you to distribute on its behalf. There are four products and services that you will be selling to other clients, namely:
– Capitalist Exploits Free Newsletter
– Capitalist Exploits Free Resources
– Capitalist Exploits Insider
– Resource Insider
Capitalist Exploits Free Newsletter
Capitalist Exploits Free Newsletter offers regular analysis of numerous asymmetric opportunities to more than 20,000 players in the investment world. The information they get helps them chart their way through the uncertain and irregular markets in the current times.
Capitalist Exploits Free Resources offers several tips to support investors from various walks in their investment endeavors. The information offered in these resources covers the following concepts:
– Brokers recommended
– How to create offshore entities
– The recommended reading list
– Key internet privacy issues.
Capitalist Exploits Insider is the primary product offered by this company. One must pay an annual $1575 fee to access this product, payable upfront. Upon paying for this product, you get the following resources: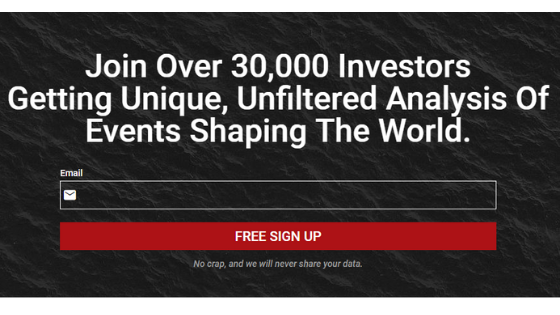 – Regular trade alerts.
– Plenty of educational resources
– Direct contact with an investment expert
– Weekly newsletters that have bonus trading tips.
– An investors' forum that has more than 450 members
– Information on the existing portfolio
– Live Q&A sessions
– Access a video database that provides you with the necessary insight.
Resource Insider is the hallmark of Capitalist Exploits' expertise. If you pay the annual $3499 fee for this product, you will get precious tips enabling you to manage large amounts of wealth. The value of this product is delivered by giving you:
– Private placement deals
– Insider investment ideas
– Opportunities to network
– Access to Investment experts ( service gurus)
Insider is access to the personal investments of hedge fund managers looking to protect their capital and profit during these extraordinary times and long into the future.
You get all our research and guidance on how to position your capital from professional money managers whose only objective is investing for 3x – 100x + returns, with minimal risk, in the years ahead.
For more investment information to get above the curve, head to Capitalist Exploits
Disclaimer
Although the material contained in this website was prepared based on information from public and private sources that ampraider.com believes to be reliable, no representation, warranty, or undertaking, stated or implied, is given as to the accuracy of the information contained herein, and ampraider.com expressly disclaims any liability for the accuracy and completeness of the information contained in this website.